The 2021 Census of England and Wales provides us with detailed statistics across all households in Leicester and Leicestershire. Given that the Census only takes place every 10 years the data from the Census is eagerly anticipated and can give us unprecedented insight. The data is being released in stages by the Office for National Statistics with an up to date snapshot of the results for Leicester available from the Nomis statistics portal.
Here, our Frontrunner Intern Patrycja Pyzikiewicz provides a snapshot of the data on population, age and country of birth.
Population: The number of people living in Leicester has increased by 11.75% between 2011 and 2021 from around 330,000 to 369,000, that is an increase of around 39,000 people.
Sex: In the overall population there are slightly more females (around 184,500) than men (182,100). This is primarily due to there being more females aged 65 or over (23,500 females compared to 20,000 males).
Age distribution: The following chart gives the age profile of residents in Leicester in 2021. Leicester has a relatively young population compared to the average in the UK. For instance, 52.2% of residents in Leicester are under 35 compared to 42.7% in England as a whole.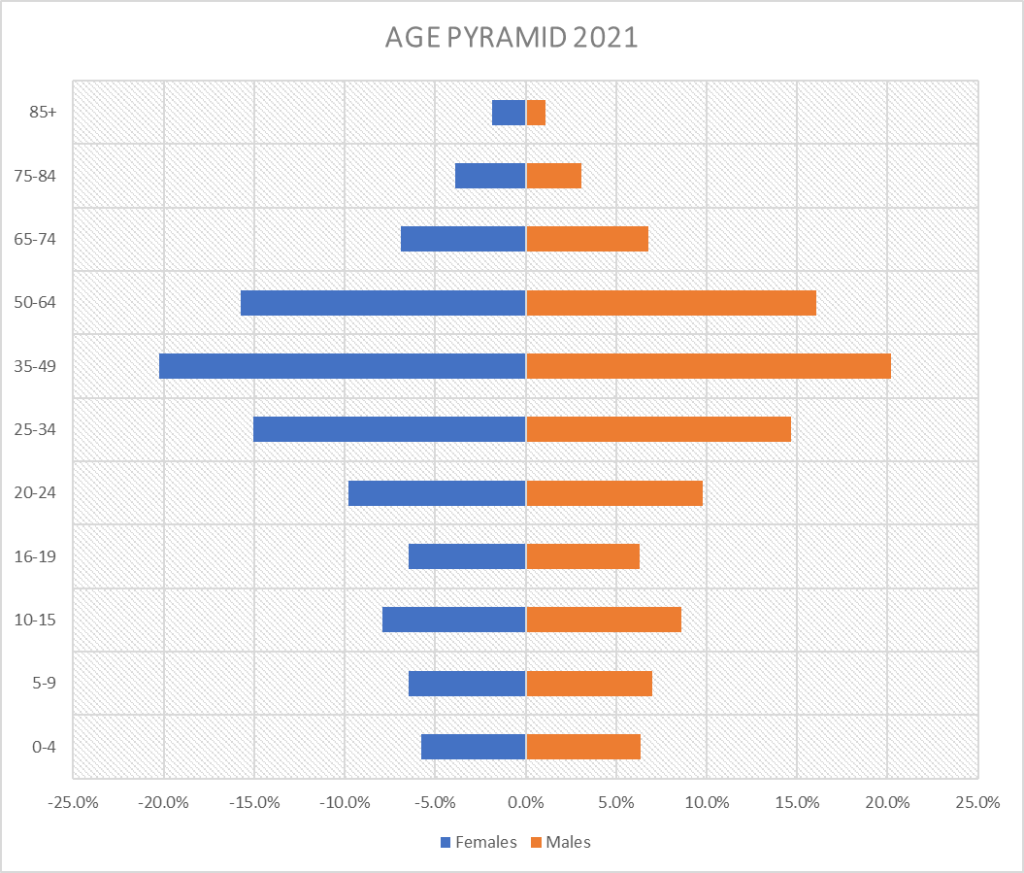 Country of birth: In the following table we list all of the main countries where Leicester residents were born. We give the corresponding numbers for England. You can see that around 58% of Leicester residents were born in England, compared to 80% in the country overall. The diversity of the Leicester population is clear in the number of residents born from countries across Asia, Africa and Europe.